There is much debate about the origins of the Khoikhoi - some scholars have suggested that they originated from Asia, some from north Africa. Linguistic experts believe that people who spoke the Khoikhoi language once lived in the areas shaded on the map, and this has been backed up by archaeological excavations that have uncovered pottery and remains of livestock in these places.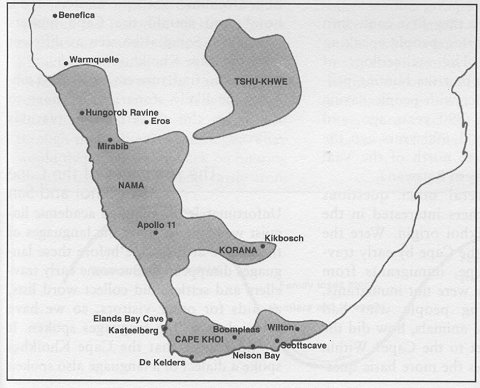 Experts believe that the shaded areas were once inhabited by the Khoikhoi (map of Southern Africa).
Archeologists have found remains of livestock and pottery at the places that are named.